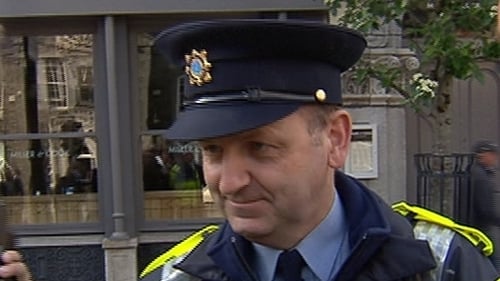 Friday yah. We all love Friday, we look forward to the weekend. Maybe a pint or a glass of wine, a late night or simply just look forward to a lie in. This Friday however marks another shameful week in the in the History of this State. Their have been many such weeks but this is a new low. This is a low for the agencies of the State and their overlords and their arrogance towards their own citizens.  The following simple facts remain:
(a) From the very start Sgt. Maurice McCabe and the allegations he tried to make were handled with appalling arrogance. The very fact that any whistleblower has been and could in the future be treated as this man has been is beyond the Pale. A Whistleblower should be offered a level playing field not faced with the dirty tricks office of the States and subjected to a barrage of abuse. A proper safe space for a whistleblower and a correct investigation of the allegations should not be beyond Senior Garda Management. However for many reasons it seems it was.
(b) For a State Agency (and particularly in this State given it's History) Tulsa has more to answer than just saying that it was a Clerical Error. This can not be put at the desk of and blamed on some Clerical Officer. It is more lying to cover up lies and cover up their own positions. The very fact that Tulsa feels that it can play God with Child Protection and allegations of abuse to slander any persons to divert attention is beyond deplorable. They can not be trusted with the protection of Children if they are prepared to show such disrespect for the Crime. Tulsa should now be disbanded, its Board asked for their resignation and its Senior Management the same. End of.
(c) An Garda Síochána – First of all let me say  I understand that the Members of An Garda Síochána have a very hard job to do and it is not an attack on the ordinary members of the Force. However there is a long History of this force thinking they are above the law. They require re-education on a large-scale. They are servants of the State not the other way around. They do a really hard job and it just got a lot harder as all over Ireland any respect people may have had for them is eroding fast. The Guards and their Commissioners go from Crisis to crisis every few months, which hardly bodes well for fighting Crime. You have to ask yourself how much of the Commissioners time is spend dealing with Crisis as opposed to Crime? They have failed to learn any lessons from Donegal and the damage they did to lives there among other lessons ignored. The Minister (relevant or not) needs to find a Garda Commissioner from Outside the force who can not be swayed by the longstanding culture of jobs for the boys or girls. An outside Commissioner is the only chance to ring in the changes needed. Its time for the Guards to take note of their masters -The People. And this time the people are very angry and they should be.
Lastly to Sgt Maurice McCabe, I can oly offer my heartfelt thanks, my apolgy and my shame at what your and my Country and her agents have put ou through.